Oh snap, Thursday! We've got a cold snap on our hands. 
In case we caught you sippin' on your morning coffee, be advised that when you step out the front door this morning, the high today is only 68 degrees! Sweater weather is finally here, y'all!
It's frosty out there and we are here to warm hearts with today's Locals to Know. We are sitting down with one of the many amazing people behind the Pet Alliance of Greater Orlando team, Cathy Rodgers!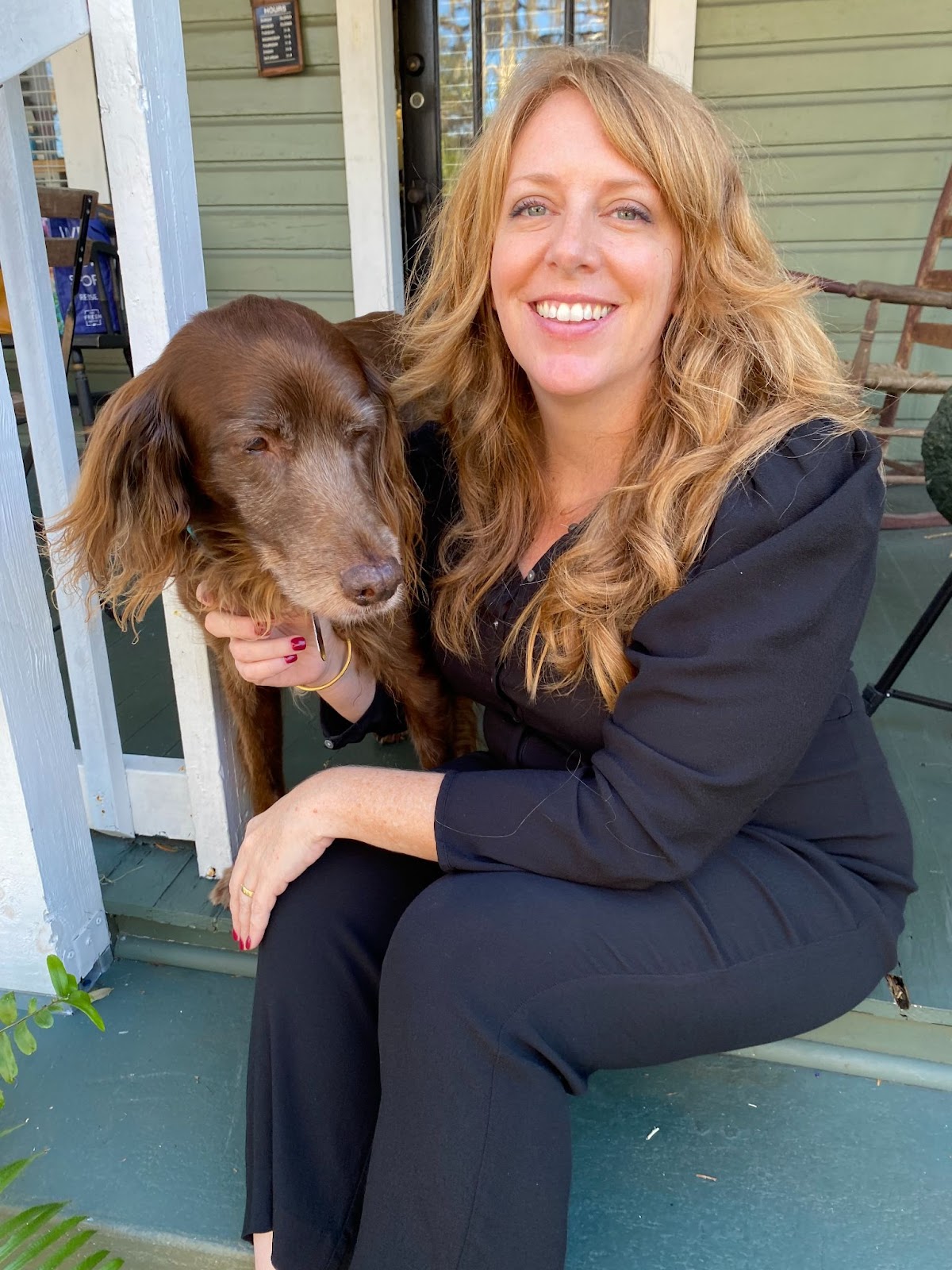 Cathy and Lula soaking in some sun on the perch of one of the true gems of this city, Kiwi Camera Service, which happens to be her husband's shop. | Tag either #pulptown or @pulptown to be featured. (📸:Kiwi Camera Service)
🗣 Locals to Know: Meet Cathy Rodgers!
Hi Cathy! Tell our readers: Who are you? What do you do?
I am the director of development and communications for Pet Alliance of Greater Orlando.
Wax poetic for a second and tell us: what brings you most alive about this city?
I LOVE ORLANDO! This city is full of some of the most friendly, creative, and generous people in the world. Whether it's shopping at a small business, helping out a neighbor in need, or volunteering for a cause they care about, Orlandoans are always willing to support each other. The organization I work for, Pet Alliance of Great Orlando, experienced a fire last year that destroyed one of our animal shelters. Within days, more people donated and offered assistance than we typically saw in a sixth-month period. Thinking about how the community rallied and was there for us when we needed it most still gives me goosebumps. I believe that acts of kindness and generosity are the rule, and not the exception, in this community.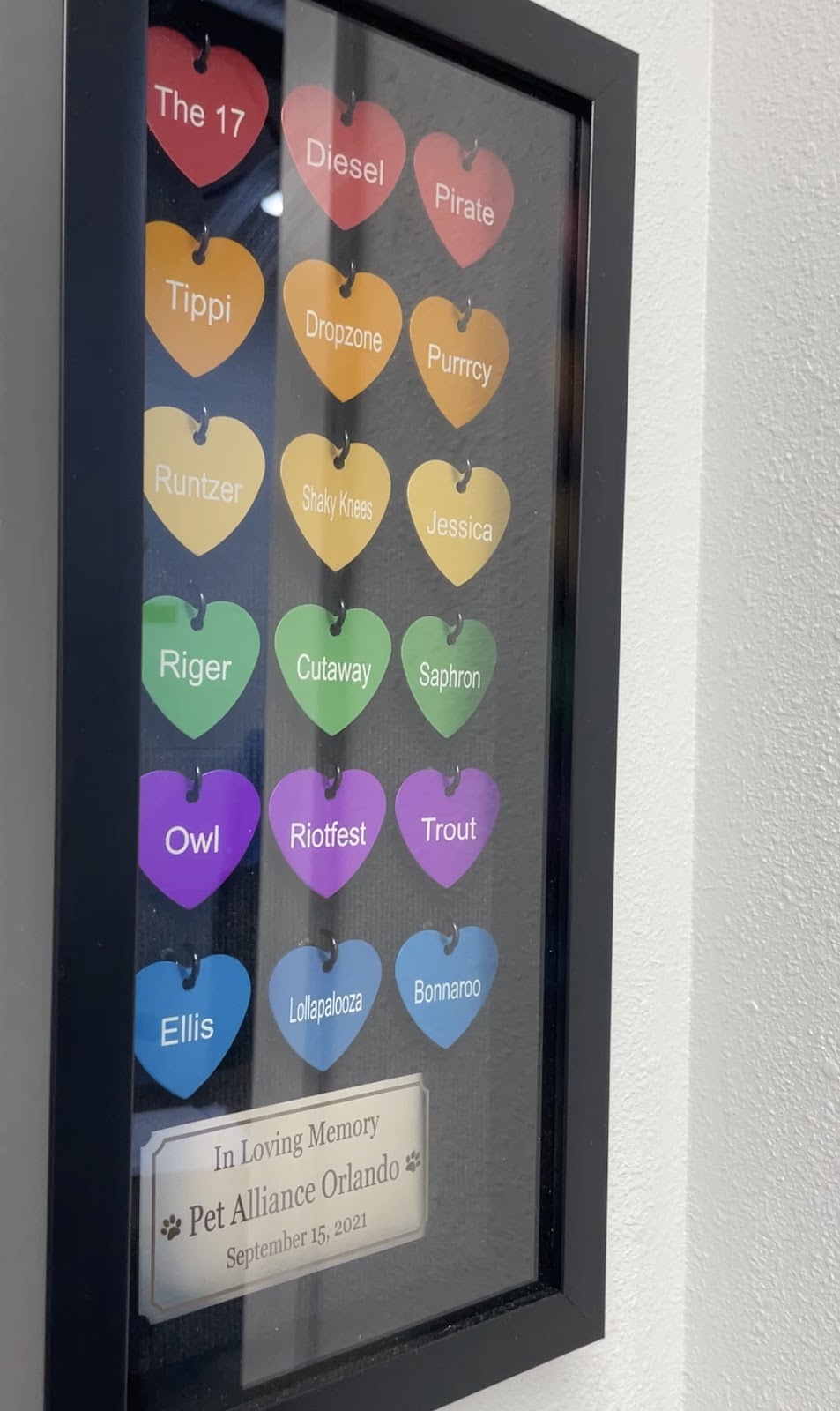 There are still plenty of ways to rally around this awesome organization to help them recover from last year's fire. 
What's your favorite Orlando memory?
It has to be one of the first few times my husband and I hung out. We were finishing up at a holiday potluck at the Kerouac House in College Park, and he asked me if I wanted to go fishing. It was about 10:30 p.m. on a Saturday night, and I was wearing a dress and heels, but I said, "sure, why not!" My husband is a true Orlando original and not afraid to stand out in a crowd – he has a handlebar mustache, wears bright clothes, and owns Kiwi Camera Service.
Knowing that, it makes sense that his mode of transportation at the time was a bicycle with a fishing pole holder attached. He rode his bike, and I drove over to the dock at Lake Ivanhoe that sits next to what is now Russell's Lake Ivanhoe (I think it was still Gargi's at the time). Naturally, he was prepared with fishing lures and rigged one to the line, then cast it out into the lake.
It was a beautiful December evening, and you could see the Orlando skyline lit up on the other side of the lake; we mostly just sat there and talked. At some point, he handed me the fishing pole while he ran back to his bike to get something, and while he was gone, I reeled in a huge bass! If you ask him, he will say that was the moment when he fell in love. For me, it was an "only in Orlando" moment. We were right in the middle of the city, but also enjoying the natural beauty that is everywhere in Central Florida. Not to mention, where else is the weather so nice that you can fish late at night in December? The fish safely made it back into Lake Ivanhoe – and for us – we are still together 16 years later.
If you could eat only one meal from a local restaurant for the rest of your life, what would it be?
Anything from The Strand!
Outside of the obvious stop above, share your other top three destinations for where you'd go on your perfect Orlando day.
It's hard to pick only three, but I would say wandering around The Heavy for some plants or cool home goods, picking up a bottle of nice wine from Tim's Wine Market (they are so friendly and knowledgeable!) and some take out from The Strand and then venturing over to Mead Botanical Gardens for a picnic and a stroll through the garden.
What's your favorite local social media account to follow and why?
@petalliancego – because who doesn't want to see cute dogs and cats pop up in their feed?
If you could give any one piece of advice to locals, what would it be?
Explore your city! Stop by a small business you've never been to but always wanted to check out. Try out a new restaurant – we have an amazing and eclectic restaurant scene. Find the list of city parks on the City of Orlando website and try to visit them all – I promise you will discover some beautiful hidden treasures!
How does Orlando help you do what you do or influence your work?
Working at Pet Alliance of Great Orlando, my job is to serve the people and pets of Orlando and make sure that the organization has the financial resources it needs to continue its mission. None of this would be possible without the support of the residents and businesses of Orlando. Whether you adopt, make a donation, drop off a bag of cat food or volunteer your time – you are making a difference for the dogs and cats of this community. This is a city that loves its pets. There are hundreds of pet-friendly businesses, high adoption rates and you can hardly stroll anywhere without running into someone walking their dog. I believe this makes Orlando a more fun and vibrant place to live.
What's an unpopular opinion you have about the city?
I love humidity.
What are you most looking forward to this year?
Completing the fundraising campaign to raise $14-million to build a new animal shelter in Orlando and breaking ground on the building in the springtime! We anticipate it will be open in fall 2024.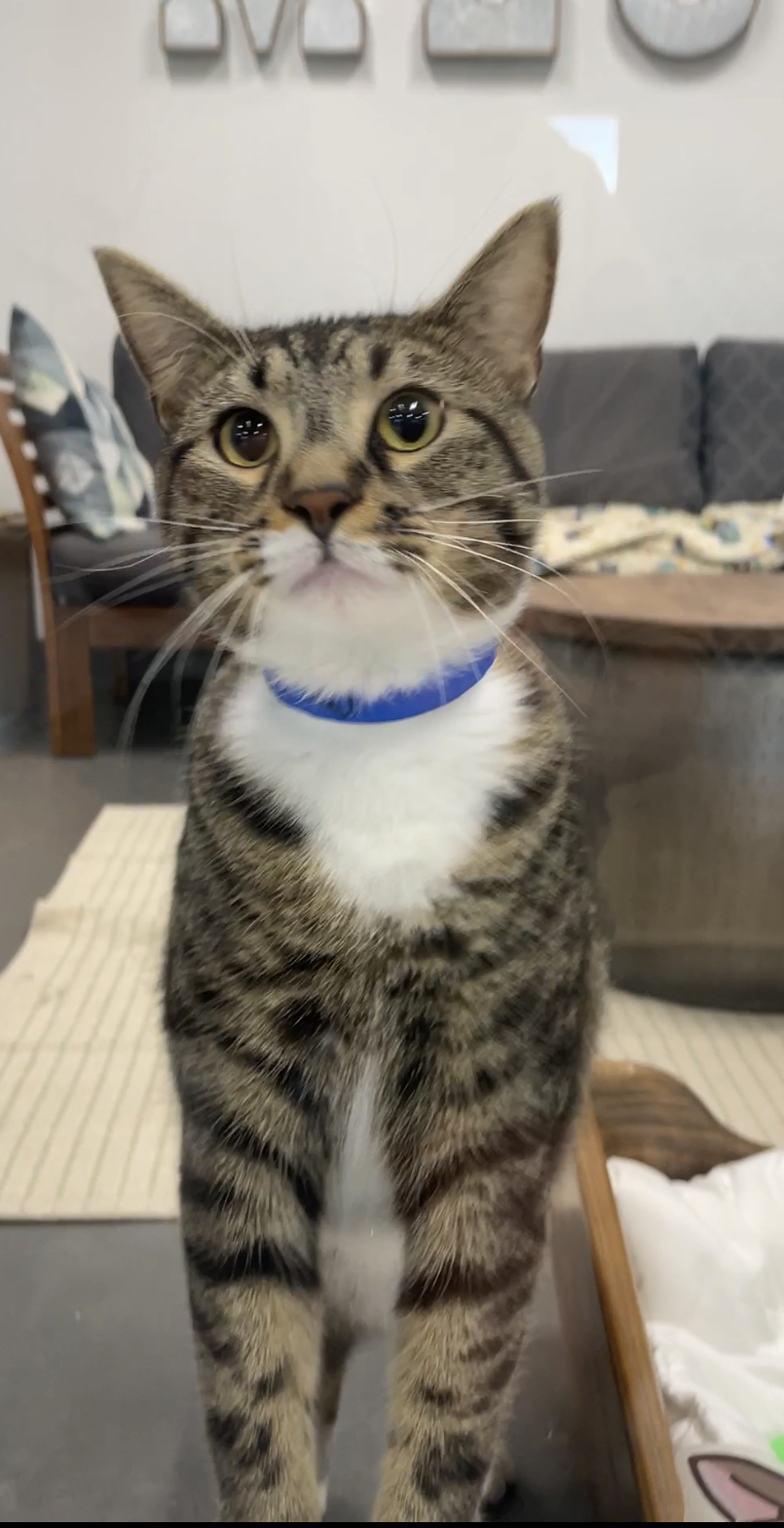 The new facility is right across the street from the Exploria Stadium, with plenty of easy, safe parking! There are some residents that a paws-itively excited to met ya! Come adopt OR volunteer a few hours a month sharing the love with some fine-feline-friends.
–
Know of a person or organization that we ought to feature? Send us an email to hello@pulp.town with the subject line "Pulptown Locals to Know," and you could see their name in an upcoming newsletter!