Plus, next week we've got part-two for your boo!
 By: Kit Mohr
Feeling freaky, Friday?
We've got a special halloween treat 🎃 for you to wrap up this week — a mini-guide of some of our city's October scary-filled festivities. As I,  your local director Kit, am admittedly an easy-fright, I sent a friend who is both a talented local creator and Halloween maestro in my stead to the task of finding some of the best of the beasts about town.
Meet Tyler! 👇
Oh hey! Those beautiful Halloween vibes are officially rolling in — or shall I say "it's finally October," cause we know Orlando starts Halloween before anywhere else. Grab your favorite pumpkin bag and Pumpkin Spice Latte as I, Tyler, local Halloween/horror enthusiast and owner of a local small shop called Murder On Main, take you around Central Florida on a tour of my favorite spooky things.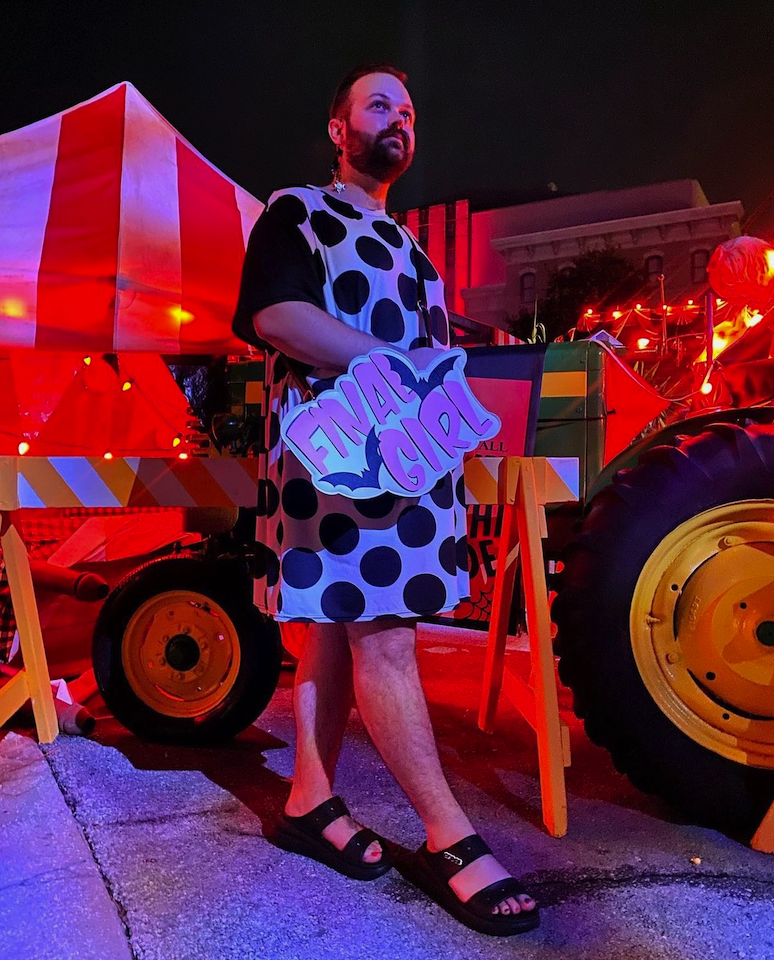 Tyler is in his frightfully-festive element.  | Tag either #pulptown or @pulptown to be featured. (📸:MurderOnMain)
Thrills about town
💀 Tales of Terror – Located in Orlando at Warrior Sports Park, Ash's Tales of Terror is returning this year to a new larger venue. Running on select dates in October and into November, an admission ticket purchased online in advance is required to enjoy this local haunt. Ash is a local spooky cosplayer and knows a thing or two about how to scare people, so make sure you visit if you want a real haunt. They will also be hosting a market most nights at the venue that includes a zombie ball, food and merch vendors, so make sure you grab a few spooky treats to take home with you. Don't forget to check their rules as well so the trip won't go amiss.
🎃 The Haunted Road – If you're feeling lazy or too scared to get out of your car, this is the perfect haunt for you. Located in Orlando near UCF, this haunt is family run and there's no need to get out of your car as it's a drive thru scare. The winding road features many different scenes, plus there's a small merch and food market and a bar for the ones not driving home.
🐈‍⬛ Sir Henry's Haunted Trail – Located right off of I-4 in Plant City a few miles south of Orlando and just north of Tampa. This haunt has been a staple for a few years on the I-4 corridor. Sir Henry's includes three trials, two escape rooms and laser tag, so it's an evening full of fun. Check their website for all the information you need to know from tickets to rules and pricing.
🏘 Halloween Horror Nights – HHN needs no explanation; it's as much a part of Orlando as the orange groves. But if you've been living under a rock, I'll explain a little. HHN is in year 31 (32 if 'Rona hadn't ruined year 30) and it consists of a plethora of haunted houses, scare zones and loads of spooky snacks. Every night is a different price, so make sure you check online to see the official rules, dates and much more.
👀 Scream and Stream – Well, this haunt is… interesting? Let's just say if you're the biggest chicken in this family, this haunt is perfect for you. The price has been lowered this year, so check their site for any FAQs you may have. Perhaps consider this one an intro course to the Halloween frights.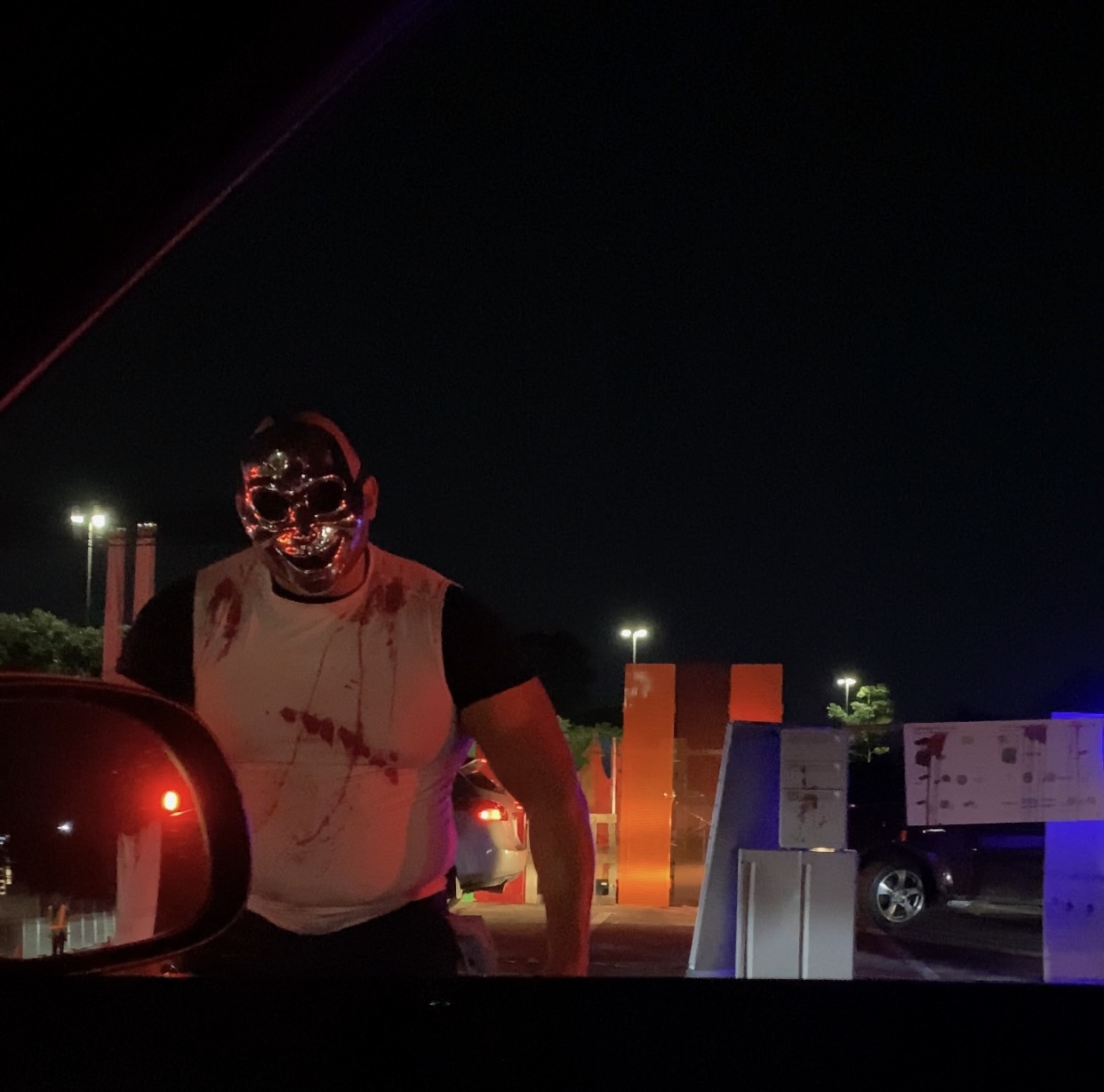 Don't be scared, there are more haunts to be had. | Tag either #pulptown or @pulptown to be featured. (📸:MurderOnMain)
☝️ One more thing… 
When Halloween ends and you still desire something spooky, in December our friends at Spookala are hosting an amazing con for when you have those Christmas blues. Located in Ocala at the World Equestrian Center from Dec. 17 to 18, you'll want to check out their website for more information to see what's coming to this new con.
Perhaps in the future I (Kit here) could be cajoled into a haunted house for a good cause; I'm sure the video would be quite thrilling. For now though, we'll be rolling back to ya next week with part-two for your boo.
Now go out and have a good scare, y'all!
 – ✌️ The Pulptown Team